As we reflect on 2022, there are two stand out moments for us in Cork Simon. The first moment is that no homeless person died of Covid during the pandemic. This amazing result was achieved because of our committed teams across the organisation. They were out there on the front-line caring for the most vulnerable in our society. The second key moment of 2022 is that planning permission for our Railway Street development was granted by Cork City Council. Our current efforts at Board and executive level are to develop this project with key stakeholders to improve the future provision of our services within the city and to work towards our vision of a society without homelessness.

Christine Moloney
Chair of Cork Simon's Voluntary Board of Directors
CEO's Report
Cork Simon CEO, Dr. Dermot Kavanagh, reflects on the life-changing work achieved in 2022 notwithstanding the rise in homelessness and its impact across our services.
Chair's Report
Christine Moloney, Chair of our voluntary Board of Directors, highlights the stand-out moments of 2022 and reaffirms our commitment to good governance.
Declan's story
Declan describes the difference that secure accommodation, care and encouragement from Cork Simon has made to his life.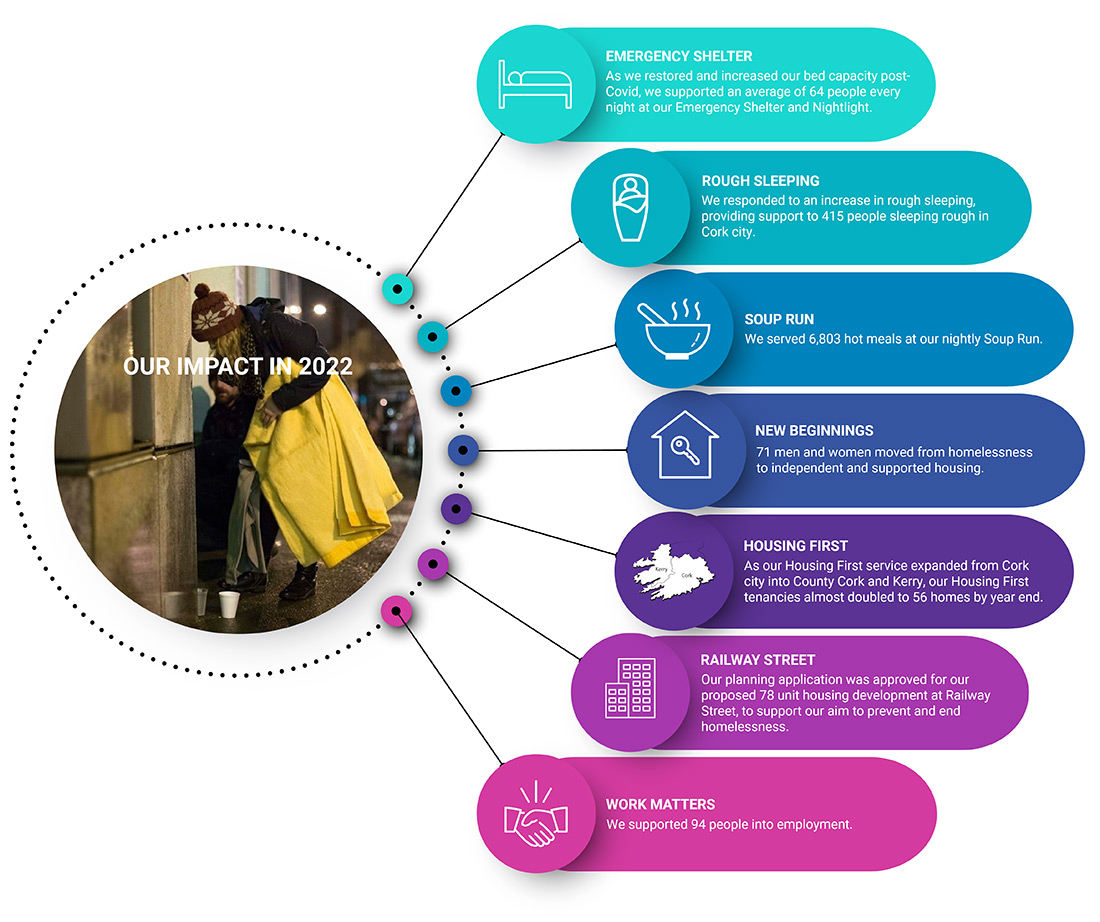 Our Impact in 2022
1370
people supported throughout the year
As we restored and increased our bed capacity post-Covid, we supported an average of

64

people every night at our Emergency Shelter and Nightlight.
We responded to an increase in rough sleeping, providing support to

415

people sleeping rough in Cork city.
We served

6803

hot meals at our nightly Soup Run.

71

men and women moved from homelessness to independent and supported housing.
As our Housing First service expanded from Cork city into County Cork and Kerry, our Housing First tenancies almost doubled to

56

homes by year end.
Our planning application was approved for our proposed

78

unit housing development at Railway Street, to support our aim to prevent and end homelessness.
We supported

94

people into employment.
Emergency supports
As we restored and increased bed capacity at our Emergency Shelter and Nightlight services post Covid, we provided shelter, care and support around-the-clock to significantly more men and women at our emergency support services in 2022 compared to 2021.
Our Emergency Shelter and Nightlight service supported
529
people throughout 2022 - an average of 64 people per night compared to 39 per night in 2021.
After two consecutive years of decrease, the number of people long-term homeless* at our emergency shelter increased in 2022.
*Long term homelessness refers to staying six months or more in emergency accommodation, over a 12-month period.
Our Outreach Team supported
415
men and women sleeping rough in 2022 - an average of 9 per night compared to an average of 6 per night in 2021.
Housing and support
Throughout 2022, our Housing and Support Services supported
250
formerly homeless people to maintain their tenancies and work towards fulfilling their goals.
As our Housing First service expanded from Cork city into County Cork and Kerry, our Housing First tenancies almost doubled during 2022 from 29 homes at the start of the year to 56 by year end.
During 2022
71
people moved to secure and affordable, independent and supported housing - our highest figure to date due to the extension of our Housing First programme and our ability to access new homes across the Southwest.
Building new homes
Our application for our proposed 78 unit Railway Street development was successfully approved for planning permission in 2022. This development aligns seamlessly with our focus on creating permanent solutions to end the homelessness crisis. We intend to develop mainly one-bed and a small number of two-bed apartments on the site, which will provide permanent homes for a range of people in Cork. Some of the residents will be leaving homelessness. However most will have never been homeless but will have an urgent housing need, thus the development's role in homelessness prevention.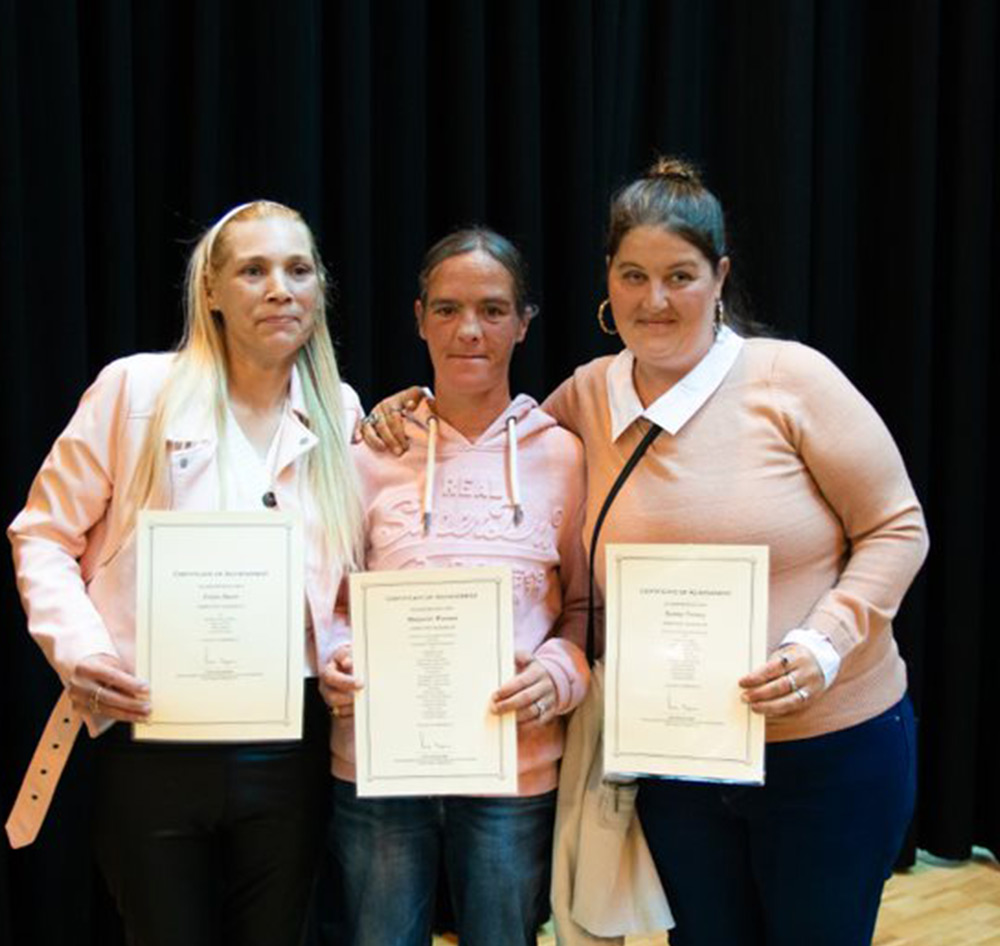 Specialist supports
Many people who have experienced homelessness have suffered deep social disadvantage. To support people to reclaim their lives and reconnect with their communities, we offer tailored addiction and recovery supports and education and employment supports. In 2022, we were able to restore these services to full capacity.
82

people were supported by our Addiction Treatment and Aftercare programme.

363

people were supported by our Education, Training and Employment programme.
Volunteers and Donors
We are deeply grateful to our donors, volunteers and supporters for their steadfast commitment, care and generosity during what continued to be challenging times in 2022.
385

part-time volunteers and

26

full-time volunteers from five different countries gave generously of their time and skills during 2022.

13

students from four different countries brought fresh energy, ideas and abilities.

14,176

kind-hearted and committed donors, donated

€5,422,193

.
Accounts
Income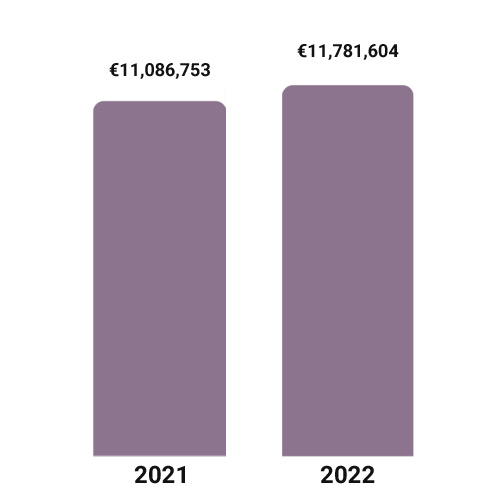 Expenditure
Salaries
is spent on activities and services aimed at ending homelessness
Thank you
Murphy Lynham Solicitors, Pricewaterhouse Coopers and AIB, Patrick Street, Cork for their professional services.
Simon Communities of Ireland for their continued support and the Simon Communities in Dublin, Dundalk, Galway, Midlands, Mid West, North West and South East. www.simon.ie
Thanks to Ilona Kozak and Declan Clancy at ePresence Digital Marketing for their help and advice in the production of this annual report.
Special thanks to our hundreds of volunteers and thousands of donors.
Fundraising:
021 4321 166
fundraising@corksimon.ie